Welcome AgentInnerCircle Community
Is your business everything you thought it would be?
No? No worries. You're in good company. Most people aren't satisfied with their business. They want to be closing more transactions, or working fewer hours, or doing it all with less stress.
Are you looking for:
Focus
Clear, measurable goals
A plan to make sure you hit your goals
A consistent way to grow your database of prospects
To improve your presentation skills
To know where your business is going and having a plan to get there
Support on the tough days
A coach to work through the mindset challenges that hold you back (we all have them. If you don't know what yours are, I promise, they are holding you back!)
An accountability partner that is cheering you on
Good news! You found it!
Say yes to an Epic Real Estate Career!
I created this program exclusively for the AgentInnerCircle Community
Epic Career Growth Program
This is a planning, accountability and coaching program created specifically for the AgentInnerCircle community. I devoted most of my real estate career to managing, training and coaching agents. I have a unique combination of real world real estate knowledge and experience. But, I also learned along the way, strategy, accountability, planning and even knowledge are not enough. Mindset is truly the most important. A limited mindset will unconsciously sabotage all that great planning and accountability.
The best way to get the sustainable results you want is to combine, planning, accountability, knowledge and mindset tools. That's where I come in. That's exactly what you'll get in Epic Career Growth.
You'll get:
A two-hour planning retreat
Four, one-on-one coaching sessions
Weekly Epic Action Accountability
Unlimited Email Access to me for support, brainstorming and focus
One-on-one Coaching
Mindset is more important that planning and strategy. We can have an excellent strategy and great skills, but if our mindset is stuck in limiting beliefs or self-sabotage, we won't succeed at the level that is possible.
The process of taking action to move towards our goals always brings up our limiting beliefs and 'upper-limit' challenges.
We'll work through everything that comes up and give you tools to empower yourself and grow into your next level during our coaching sessions.
You have five months, after the planning retreat, to use these sessions. You will have an option of purchasing additional coaching sessions if desired.
Planning Retreat
We'll meet through my video conferencing system so we are face-to-face, without having to travel. We'll go over your numbers. If you're new to the business, we'll use office and market-place data.
You'll get clear on what your goals are, and more importantly, "why" they are important to you. Why we have the goals we have is the biggest indicator of success. We'll spend some time making sure you're clear on your "why."
Then we'll create a specialized plan designed to capitalize on your strengths. You'll leave the retreat knowing exactly what you're going to be doing for the next six months.
Email Access
You'll have email access to me during the time we work together. Use it to ask a question or get a quick, pick-me-up coaching tip! We all need to know we have someone cheering us on. That's what I'll be, your cheerleader and coach!
Weekly "Epic Action" Accountability
No one thrives with a lack of accountability. We tend to avoid it, but the truly successful always welcome accountability.
I'll keep it simple. You'll get a digital form to complete each week. It will only take a few minutes to fill it out and it will be personalized to you.
Epic Career Growth Investment: $995
What others say about working with Brenda
Brenda has a magical way...
of asking you JUST the right questions to help you really uncover where your blocks are, whether it's with mindset or your business. I had such a massive change on our first call! If you are feeling stuck or frustrated with the way things are right now, Brenda can help you see the light!
Alex E.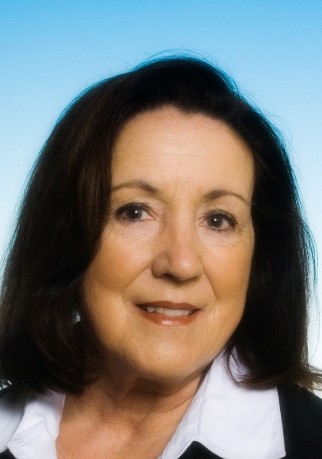 I've never known anyone more passionate about helping agent's reach their goals in their business and personal lives. Brenda teaches us to live in the moment. I was very fortunate to have Brenda Florida as my office manager and the opportunity to attend her coaching and training sessions. I learned so much about myself and how to deal with real estate and life situations. Brenda is someone with a tremendous amount of energy and she will take your business to the next level.
Betty H